CATFISH & ONION
CATFISH & ONION is an education initiative that celebrates American culture through food and music. Using a myriad of art forms including music, food, theater, and visual arts, Catfish & Onion teaches students of all ages how our country's rich history of eating and dancing together informs our present and illuminates our future.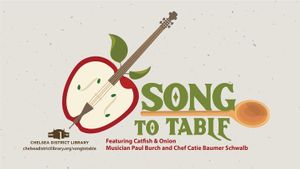 FALL 2021:
SONG TO TABLE AT CHELSEA DISTRICT LIBRARY
Tune in the Michigan's Chelsea Library District You Tube channel in November 2021 for SONG TO TABLE, a celebration of the Library of Congress' historic trip to the Great Lakes region during the Great Depression. SONG TO TABLE explores the close links between Michigan's food and music traditions and how those traditions live on today.
Don't miss C/Os Catie Baumer Schwalb as she prepares one of the era's most ingenious desserts and tells the fascinating story of how it became a sensation in Michigan and around the U.S. Visit the Chelsea District Library website for recipes and more info. Also check out C/Os Paul Burch in conversation with GRAMMY winner Fats Kaplin (Jack White, John Prine) as they perform songs Alan Lomax recorded in Michigan and Wisconsin in the late 1930s. 
CATFISH & ONION is: 
CATIE BAUMER SCHWALB. Catie is a chef, food writer, photographer, and mom who splits her life between the city and the country.  She received her Master of Fine Arts from the National Theater Conservatory and her Grand Diplôme in classic culinary arts from the French Culinary Institute in New York City.  www.CatieSchwalb.com and @catieschwalb.
PAUL BURCH. Over a dozen albums, GRAMMY nominee Paul Burch and his unmistakably modern but instantly classic songs have attracted fans and collaborators across styles and generations from Ralph Stanley to Doug E. Fresh. Burch's latest album Light Sensitive was named "Best of Nashville 2020" by the Nashville Scene who called it "further proof that he's one of our finest wordsmiths and interpreters of the world around us."   paulburch.com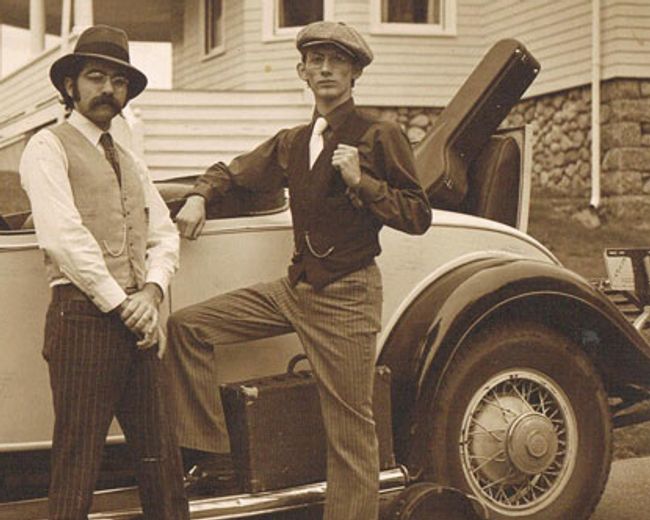 Coming in 2022: Cooking with Fats
A C&O Radio Sketch featuring Fats Kaplin
American music treasure Fats Kaplin (seen here at 18 in a white tie on tour with folk hero Roy Bookbinder) grew up in New York City in the 1960s. And from a young age, his twin passions have been cooking and rural Southern music. In the first of our series of music interviews coming soon, see, hear, and taste Fats' amazing story! You'll find we're all more connected than you might think.
"The greatest thing about growing up in NYC in the 1960's for me was the folk scene," Fats Kaplin told C&O. "Pete Seeger and the New Lost City Ramblers, who I saw on his show, Rainbow Quest. Some of the artists on the scene at that time were Jim Kweskin, Dave Van Ronk, John Fahey, the Incredible Stringband. Through their music, I became aware of all the 78 reissues that were available at the Lincoln Center Library. And then I became deeply immersed in rural string bands, blues and early jazz. There was a rawness and a fire about a lot of this music. To this day, it still reaches out and grabs me. As a teenager, I didn't like anything that smacked of being commercial. I didn't listen to Top 40 Radio. I just wanted to hear Charley Patton and Gid Tanner and The Skillet Lickers. Musically, whatever I do, no matter how far I've branched out, those roots are still there. 
The idea of being an itinerant fiddle player greatly appealed to me as a teenager and I went on the road at 17. My first recording and extended touring was with the country blues guitarist Roy Bookbinder. I did two albums with him for Nick Pearl's Blue Goose label in New York City.. My immediate family were all artists and, I think, were a bit baffled with my fascination with rural southern culture."